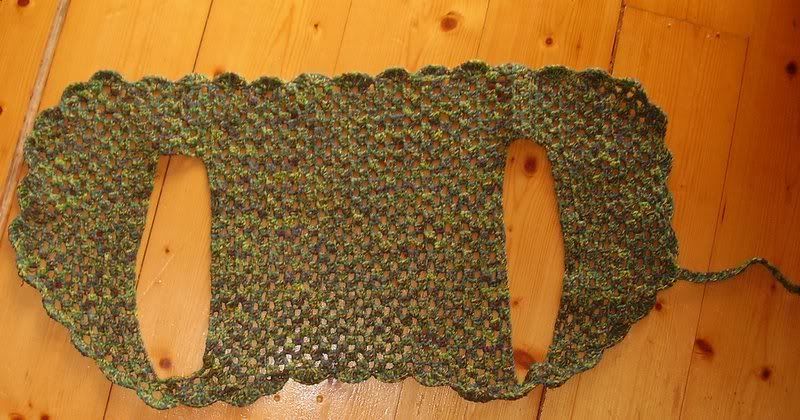 The crochet bolero is finished ! There is not any back-pictures , therefore I photography myself in front of mirror. My dear blog-people:" I can not believe I am all alone! "
Everyone are going somewhere ! Even

Tomy

is out with grandma!
And I spend my precious moments blogging!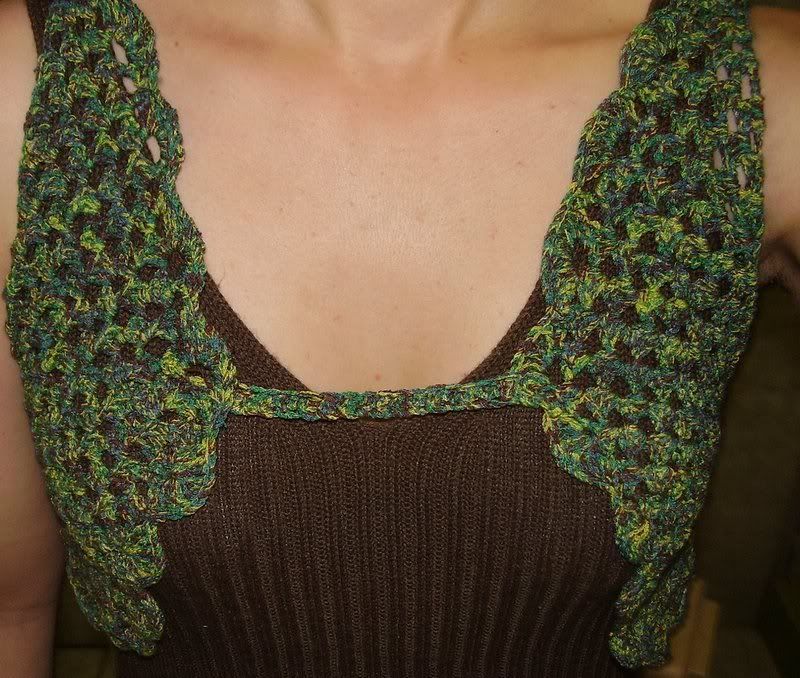 I can not remember when was the last time, when I was alone?
I love my family, but sometimes I think that I can not hear my own thoughts!
Petar

went with his father to fishing! He was so excited! And now something more about crochet, I make a mini bag for mobile phone and tissues! I hope that the girl will be content! Now I must knit something for my oldest daughter! She wont some tunic! I have some Idea on my mind!
Salute until next entry!