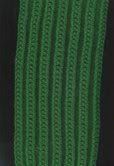 Yesterday I become a mail with pictures from "bignail"! This is my knitting- friend! He is student and enjoy in knitting.
although is almost summer, sometimes we nearly need scarf! This is a joke!
At as is very worm and we can from jacket dress on the swimsuit. There is no more the transitional period.
I was stroll of the theme! I will show you how great scarf did "bignail" knit!
I adore green and violet! isn't this color great? I like to see when mans knit!
Most jobs people part on mens and womens, I think this is wrong! Everyone has choice what to do?
I learn my children that every job has two sides and neither job isn't disgraceful to do!