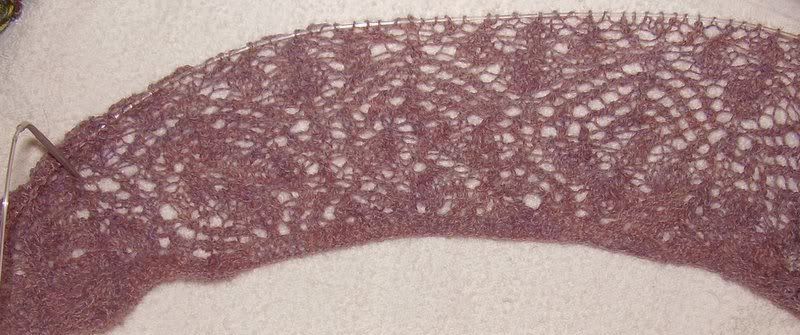 Finlay I found some time to write a entry. Immediately I knit a lace - the pattern and baby Alpaca yarn I become from Jerry and Debby. The yarn is very soft and gentle.
I haven`t plenty time for knitting and crochet, but I steel some precious moments.
I crochet also a bolero for one girl.
I was donate a
cable bolero
for auction, but the bolero was lost in post - office, and I feel a guilt because I was not sent this box recommended. Therefore I crochet another bolero for this girl.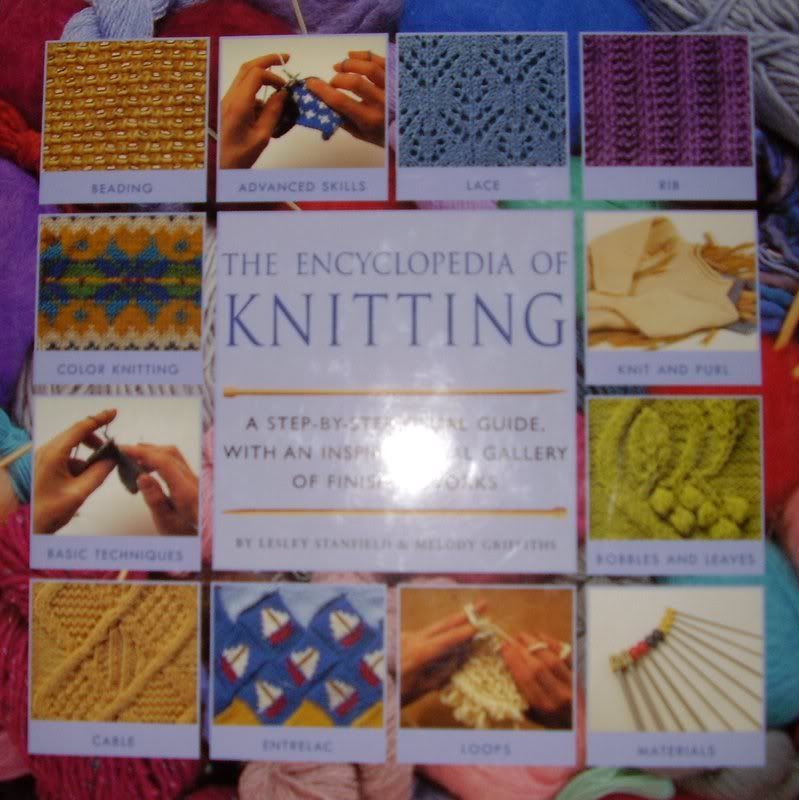 Also I put the picture from great book - the encyclopedia of knitting.
In there I find a great advices.
I recommended this book for at each knitter.
The works in home is still in progress, and the children are healthy for now, but they are sometimes impossible.
I have some problems in previous blogs , and I hope here will be better.